Post by Captain America on Aug 29, 2009 8:32:51 GMT -5
Frome newsarama.com. It made me giggle whilst I read it.
With World War Hulks almost upon us, we thought new or casual readers could use an explanation of what's been up with the Hulk. After all, the last few years have seen quite a number of transformations, setbacks, and sort-of children enter his life.
Confused? You won't be after tonight's episode of Soap...uh, we mean this simple primer. Here's 47 years of Hulk history made easy!
THE INCREDIBLE HULK: A BRIEF HISTORY OF SMASHING
Bruce Banner was a scientist who was smart but kind of skittish, and liked purple pants.
While saving teenager Rick Jones from a gamma bomb, Dr. Banner was belted with gamma rays.
He turned into the Hulk, and he was quite unglamorous. A cartoon in the 1960s thought "unglamorous" rhymed with "gamma rays." That was a stretch.
The Hulk liked to break things and eat beans, and Bruce would turn into him when it was night, or he got angry, or had a trauma, or something reminded him of his mean dad.
Rick felt lousy about Bruce mutating, and hung out with him.
Rick also hung out with Captain America, and the Avengers, and Captain Marvel (the one who didn't say "Shazam!"), and Captain Marvel's son Captain Marvel, and Rom, who was a licensed character whose books can't be reprinted.
Then a bunch of other stuff happened to the Hulk that has nothing to do with this current story (we think).
This included a microscopic universe, a stint as a Vegas bodyguard, and heading a Greek mythology-themed think tank called the Pantheon.
Also, Bruce's wife Betty died. This made him feel sad.
Betty's dad General Ross was mad at the Hulk, and hated Banner, and then General Ross died, and came back to life, and kept on hating both of them and sending the military after them. Fathers-in-law can be like that.
There were also a few years of some conspiracy story, but that's neither here nor there.
Eventually, some other superheroes got tired of the Hulk breaking things, so they put him on a rocket without asking his permission first, intending to send him to a peaceful planet where he'd no longer get angry or have anyone to hurt. He was perturbed by this.
The rocket went off-course and landed on a planet full of savage creatures and gladiators and such.
This allowed the Hulk to indulge in his favorite pastimes: being a hero and breaking things. The Hulk and Banner reconciled, allowing an intelligent, articulate, but incredibly powerful Hulk to take on this new world.
Eventually, the Hulk became a king and got a hot alien wife, who had control of a mystical energy called "the old power". She got pregnant.
Then the rocket blew up, killing his wife, apparently his child, and most of his friends.
The Hulk was further perturbed by this.
He returned to Earth to engage in a thoughtful dialogue with the people who shot him into space and got his world exploded.
He was aided in this by some friends called the Warbound.
After the Hulk broke a lot of things, one of his Warbound friends admitted the other heroes HADN'T caused the ship to blow up, and he just wanted to see the Hulk break things.
The Hulk was especially perturbed that he'd wasted a great deal of energy breaking things for no reason, which made him break more things.
He changed back into Bruce Banner, and was taken into custody.
However, another Hulk started running around and breaking things. This one was red, and smart, and could burn stuff.
Rick got turned into a scaly thing called A-Bomb, which made him feel sad. He seems cool with it now.
The Hulk's super-powered psychiatrist friend Doc Samson got turned into a schizophrenic, which also made him sad, and sometimes evil.
The Hulk's cousin Jen, who was She-Hulk and also a lawyer and could sometimes talk to comic readers, vanished.
Most of this might be the fault of MODOK, a villain who has a big head, and is awesome.
There might also be ties to the Leader, another villain who has a head like Jiffy Pop, and who battled the Warbound after the Hulk got arrested.
Also, there's a super-smart teenager named Amadeus Cho, who likes the Hulk and hates the government. He hangs out with Hercules.
Back on the planet the Hulk went to, it turned out his dead pregnant wife's cocoon had survived, and the Hulk's full-grown son Skaar emerged.
Skaar was a little confused, what with no parents and growing up overnight and being big and everything.
He was also angry, and got his planet consumed by the purple-helmeted world-eater Galactus. This made his mom's ghost sad.
Skaar got exiled to Earth, where he was mad at his dad.
Bruce, meanwhile, decided to stop being the Hulk, then he decided to be the Hulk, and then the Red Hulk stole his Hulk-Juice and now he can't be the Hulk.
Back in space, the refugees from the planet were led by a guy named Hiro-Kala, who might be Skaar's twin, or just someone who says he's the Hulk's son, or something.
There is also a new She-Hulk named Lyra, who is the Hulk's daughter grown from DNA fused with an alternate-future amazon warrior named Thundra.
There is also also a Red She-Hulk. She might be the first She-Hulk, or someone else. We don't know much about her yet.
So the Hulk has a lot of kids, or sort-of kids, and there's also a Red Hulk who's bad, and we don't know who he is, and MODOK has done bad things to the Hulk's friends.
Fighting might happen.
STATS:

NUMBER OF HULKS:
2
NUMBER OF HULK-CHILDREN:
2, possibly 3
NUMBER OF SHE-HULKS:
3, possibly 2
TOTAL NUMBER OF GAMMA-MUTANTS RUNNING AROUND:
No man can say
NUMBER OF INDIVIDUAL HEROES/TEAMS RICK JONES HAS HUNG OUT WITH ON A SEMI-ONGOING BASIS:
At least 6
NUMBER OF VILLAINS POTENTIALLY PLOTTING AGAINST THE HULK:
Indeterminate, probably a lot
TYPES OF PERSONAS THE HULK HAS DISPLAYED OVER THE YEARS:
Dumb/strong; smart/strong; robot-like; just plain mad; smart/strong but cranky and likes swords; mad but Banner-like; gray and likes suits; gray and doesn't like suits; old and mean and has a beard; fish-like that one time; devil-like; there's a lot of guys up there
LESSONS TO BE LEARNED FROM THIS:
-If you see a punk teenager about to be blown up by a gamma bomb, just let it happen. There are too many teenagers in the world anyway, with their long hair and gui-tars and H.A.M. radio.
-Superheroes should be careful about procreating with alien life forms, or allowing other people to take their genetic material, or assuming their born/unborn children have perished in sudden attacks. Otherwise, you get a whiny kid trying to kill you. That's totally how King Arthur died, though he also accidentally slept with his sister. Long story.
-If you have a friend who likes to break stuff, try having a reasonable discussion with him before you just send him off into space, possibly an intervention using "I" statements. We all have people we want to send into space – bosses, politicians, Michael Vick – but ask yourself the simple question: Would you like it if someone sent YOU into space without asking? And your friend could always find his way back, and he might be angry. You wouldn't like him when he's angry.
(insert: The More You Know logo)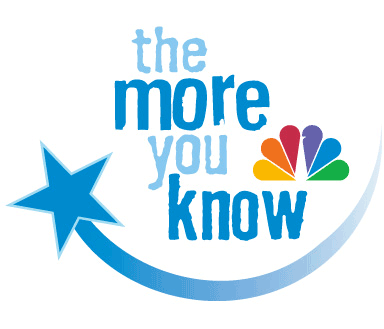 World War Hulks starts in December.